Kassandra & Michael
Hoping to Adopt
(Texas)
Posts
Hawaii Vacation
This year we got to go to Maui for our 5 year anniversary and it was so beautiful.
Pepper.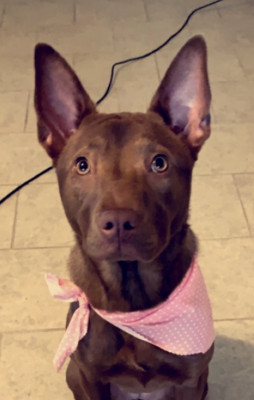 Lastly, we have our sweet, big girl named Pepper. Pepper is a two-year-old, brown Australian Shepherd/ Pitbull mix. She is the sweetest dog but sometimes thinks she's a cat and will prop herself on the edge of the couch and will rub her body against your legs for some scratches. Though she is a big girl, she is super shy and will hide until she gets comfortable. Once comfortable she likes to interact with people and get all the scratches, and she gets super excited whenever she sees a new dog.
Hank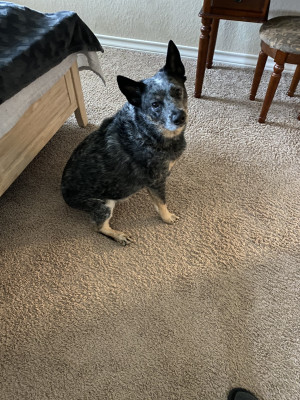 Then we have Hank, a 4-year-old Blue Heeler. He is a super smart dog and lives off of learning new tricks or having activities to be involved in. Our favorite trick that he can do is give you a high five!
Harvey Dent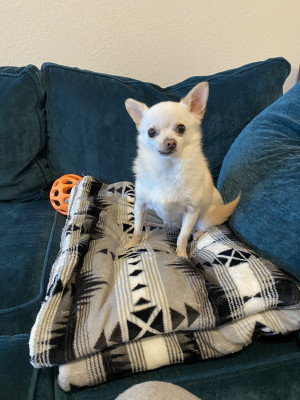 Next we have Harvey Dent; we gave him this name because typically you will see his tongue hanging out on one side of his face. He is also five years old and is a white Chihuahua Pomeranian mix. He absolutely loves people, but can be shy and will hide under our bed. If you're not careful he will sneak in a few licks of your face and nose. He mostly follows Kassandra around the house and will whine to be picked up.
Kitty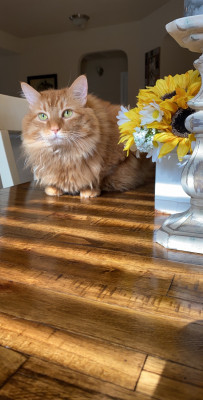 Kassandra grew up with many animals and her love for animals has only grown. We have a cat named Kitty (we know it's pretty original) and she is a 5-year-old orange tabby. She is pretty hidden most of the day, usually sleeping under some covers in the house. She is very smart and will sprint in your direction if you ask her "do you want a treat?" She loves to cuddle and actually loves our dogs as well; you can sometimes catch her licking our dogs faces clean.
Traditions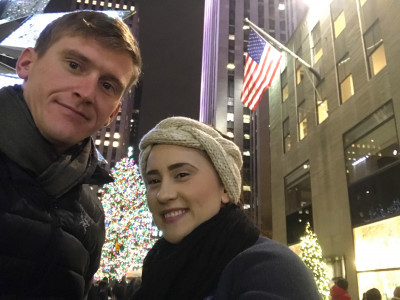 Every holiday is spent with either Michael's family or Kassandra's family. Christmas Eve at Michael's parents' house is filled with fire pit made smores. We usually spend most of the day playing board games, drinking hot cocoa and hearing old family stories. Then Christmas morning everyone opens presents in their pajamas. With Kassandra's family, we enjoy food so there will normally be enough food to last more than a few days. Most of the holiday is spent cooking, telling stories and jokes. Kassandra's immediate and extended family are typically involved, and because they come from a Mexican background, most presents are opened at midnight, but usually younger kids can open them at 8pm on Christmas Eve. Christmas morning is usually spent watching all the kids playing with their toys, eating leftovers, and enjoying time with one another. Though Kassandra enjoys Halloween we normally don't participate in any traditions other than passing out candy, but we cannot wait to dress up our future child and take them trick-or-treating!
Welcome Home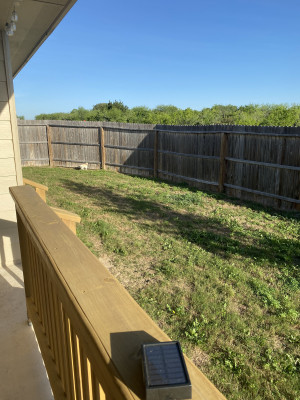 We are into property management and bought a duplex in Texas. We will move into one side around October 2020. It is 1,500 sq feet, with 3 bedrooms and 2.5 bathrooms. The neighborhood is very new, so we haven't been able to meet any neighbors yet. It is in a quiet and cute little gated community that they plan to expand and add a park. We are excited to move in! We love the city we live in because it is a military town. It has multiple options for family activities such as waterparks, multiple parks, and other tourist attractions. Neighborhoods in our area are super friendly, you will typically find a sweet stranger waving and wishing you a good day. Most of the time you see people taking walks with their families and fur babies. We also enjoy how animal friendly our city is, most restaurants allow them access and even have play areas for them!
Why Adoption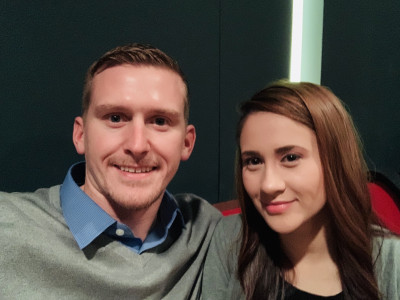 When we got married, we always knew we would adopt. Initially we decided we would get pregnant, then a few years later we would adopt. Unfortunately, we struggled with infertility. After 4 years we finally got pregnant, sadly this ended in a miscarriage. At this point we were tired of the medication, failed pregnancies, and decided we would end our journey of pregnancy. Adoption was always going to be part of our story, so we are not upset, we are extremely excited. Having a biological child was something we did want, but genetics did not matter to us when it came to having children. We have always wanted to be parents, regardless of how that story turned out.